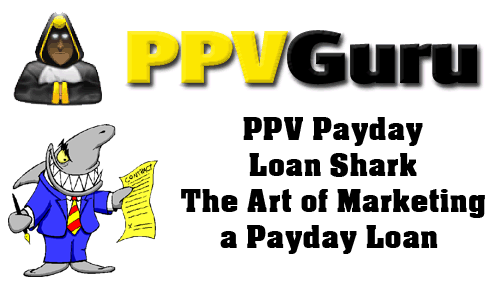 This is probably one of personal favorites. The demand for these payday loans is never ending. The payouts are huge and range from $0.80 through to $135 per conversion. Marketing these through PPV is a skill that not many master. I have witnessed hundreds upon hundreds of people attempting to pop all kinds of payday loan offers on trafficvance and leadimpact and mediatraffic and not many of them have masses of success.
This landing page will confiscate the loan from almost any loan target and sell the user a different loan ( YOUR LOAN ). Now before you buy this you must accept that loans are VERY STRICT and there are certain keywords and targets you have to avoid. I have included this list within the landing page.
I will be selling these as different packages as the USA, UK and Canda all have different results for different keywords also the landing pages are a little different for each country. In addition Media traffics landing page is also different as they have different restrictions on what you can and can not do.
What do you get with this?
1. The Landing Page
2. The PAYDIRT of Payday Loans keywords and targets
3. How to find more high paying keywods
4. Probably one of the easiest installations of any payday loan landing page
So if you want to start earning between $0.80 and $135 a LEAD THIS IS FOR YOU!
As with all our products this will be on limited supply! So get it now before it sells out.
If you are serious abour making money with PPV on leadimpact or trafficvance this is one of the top performing niche's and certainly highest payouts!
YOU DEFINATELY NEED THIS IN YOUR ARSENAL IF YOU WANT TO MAKE SERIOUS MONEY.